Fred Armisen appears as Morticia's uncle named Fester. The actor's casting was only announced in October 2022.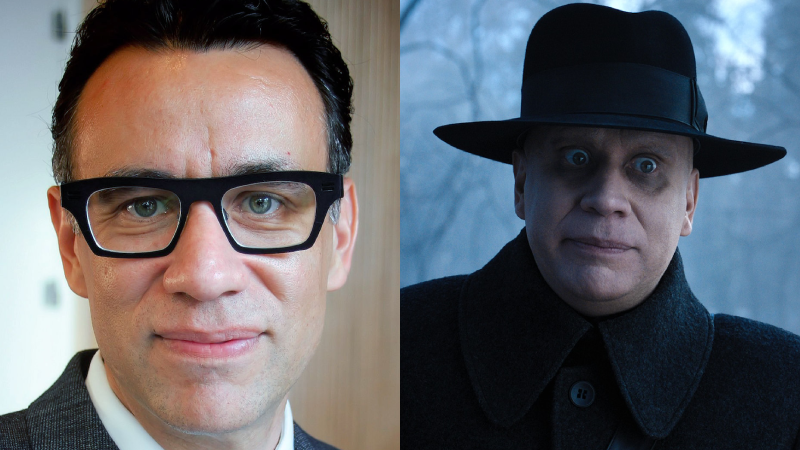 Biography
Fred Armisen's face is familiar to everyone in America, as he has starred for 11 seasons on the popular show "Saturday Night Live", which attracts millions of viewers at the end of the week.
In addition, the celebrity produces and directs TV series, plays in films, and is also involved in music and stand-up comedy.
Childhood and youth
Fred was born on December 4 (sign of the zodiac – Sagittarius) in 1966 in Hattiesburg, Mississippi, but his childhood took place in New York's Long Island. The future actor was brought up in the family of a schoolteacher and an employee of IBM.
Armisen grew up a quiet and thoughtful guy, in which matured comedic talent. That said, Fred's main passion in his youth was music. He played drums in a rock band and even dropped out of school for this case at the School of Visual Arts in Manhattan.
Instead of pursuing higher education, Fred went to Chicago, where he joined the hardcore punk band Trenchmouth. He lived there for 10 years, settling in the Wicker Park neighborhood.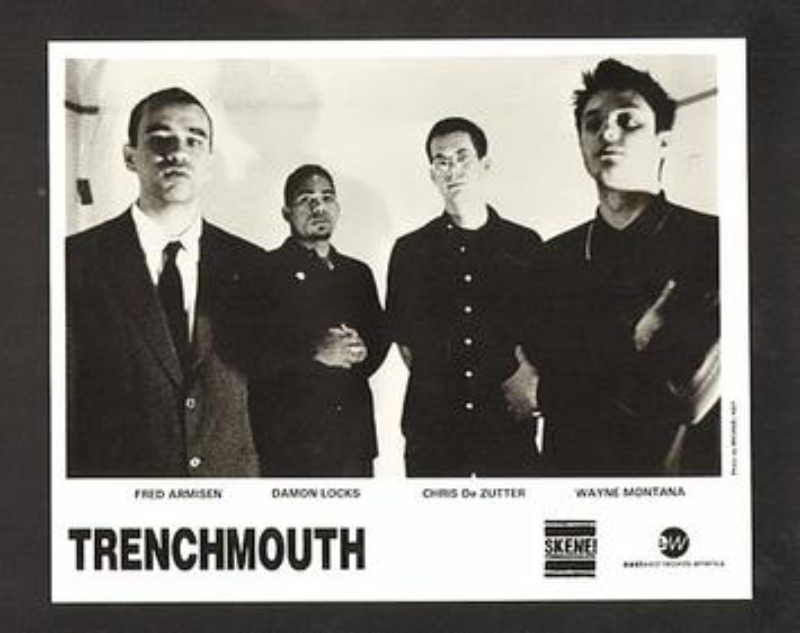 Performing with the band taught Armisen a lot: he learned how the entertainment industry works, learned not to be afraid of the stage, and loved talking to people and finding common ground with them. This changed his life and eventually led to doing stand-up comedy.
At the same time Fred did not leave music: he played as a session drummer in the band Wandering Lucy, and in 2014 he founded his own band 8G Band, with which he provided musical accompaniment for the Seth Meyers' evening show.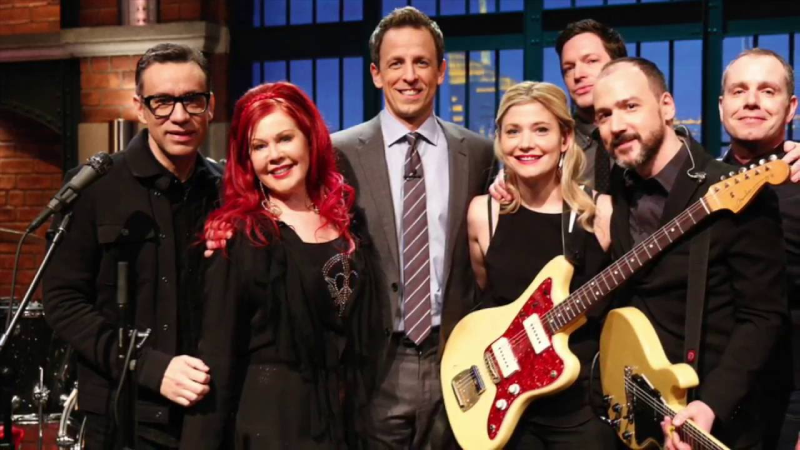 Armisen recorded his own albums, jammed with his colleagues and participated in music festivals, but his main profession was acting.
Creativity
With a passion for standup, Fred had a dream of getting into television. He began as a writer on Talking Puppets and Late Night with Conan O'Brien, which eventually led him to the show Saturday Night Live.
He joined the cast of the program in 2002 and over the next 11 years appeared in 856 sketches, making him one of the project's three longest-running performers.
Over the years, Armisen has impersonated dozens of famous personalities like Barack Obama, Prince and Steve Jobs. He has played an elderly drummer, a political commentator, an eccentric art dealer, a pretentious woman, and appeared in other colorful and varied personas.
In 2011 Fred produced and directed with Carrie Brownstein the satirical yet absurdist sketch series Portlandia, in which he played all of the main male characters.
He starred in the other directors, however, it performed mainly episodic roles. For example, in the popular youth comedy "Eurotour" Fred appeared in the form of creepy Italian guy "Mi scusi".
Not surprisingly, the filmography of the actor consists almost entirely of humorous projects. Armisen appeared in the domestic sitcom "American Family," the crime comedy "Brooklyn 9-9," the sitcom anthology "The Miracle Workers" with Daniel Radcliffe and Steve Buscemi in the lead roles.
Personal life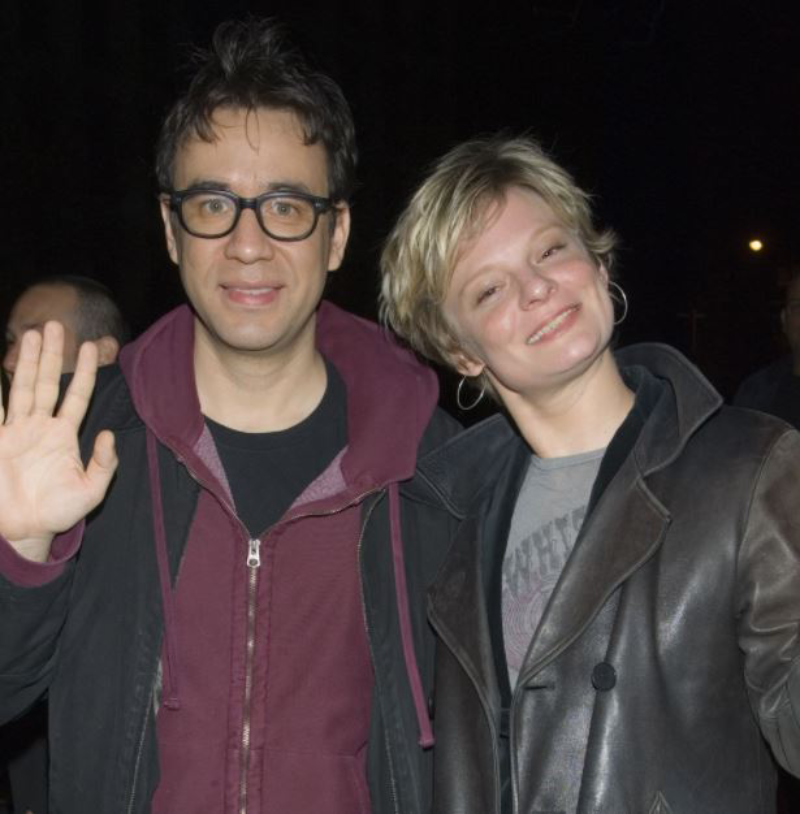 The actor first married in 1998, choosing singer and composer Sally Timms as a life partner, but six years later this marriage broke up.
The next episode of the romantic biography of the comedian is associated with Elisabeth Moss, who became his wife in 2009. This union was even more transient than the first, and ended in divorce in 2011.
After parting with Armisen, the actress was not silent and gave a caustic comment about her husband, saying that he, as a talented parodist, learned to portray a normal person, though he is not one. And the next passionate Fred, artist Alice Lancaster, and even called him a sociopath.
Armisen himself supported his exes and admitted in an interview that he was a lousy husband and partner, but attempts to arrange a personal life have not abandoned.
In 2014, his girlfriend became Natasha Lyonne, a relationship with which lasted eight years. The actress, unlike her predecessors, retained warm feelings for the ex-boyfriend and continued to communicate with him even after the breakup.
Fred now lives in Los Angeles, where he moved from Portland. He shares news and recent photos on social media.
Fred Armisen now
Fred continues to pursue creativity. In 2022, he played the bald Uncle Fester in "Wednesday" a series about the adventures of Gomez Addams and Morticia Addams' daughter.
His predecessors in this character were actors Jackie Coogan, Michael Robards and Christopher Lloyd.
Filmography
2002 – "Like Mike"
2004 – "Eurotour"
2006 – "Welcome, Or No Neighbors allowed"
2010 – "Cats vs. Dogs: The Revenge of Kitty Galore"
2011 – "Smurfs"
2012 – "The Dictator"
2013-2021 – "Brooklyn 9-9"
2017-2018 – "Last Man on Earth"
2019 – "The Miracle Workers"
2019 – "Jay and Silent Bob: Reboot"
2021 – "Shmigadoon!"
2022 – "Wednesday"
Interesting Facts
As a young actor, he had the opportunity to live in Brazil.
In the veins of the comedian flows Korean, German and Venezuelan blood.
In 1998 the comedian made a series of films "Fred Armisen's Guide to Music", where he appeared as a journalist.